What does your brand stand for?
Brand Clarity
A course that gets to the core of your brand
so you can get to the heart of your audience.
Starting soon!
Unless you have ABSOLUTE CLARITY of what your brand stands for,
everything else is irrelevant.
- Mark Baynes, Global CMO, Kellog Co.
Have you ever asked yourself
any of these questions?
I'm stuck! What should I name my business?
What should I call my program?
How can I make my brand more consistent?
Where can I find my target audience?
What should I put on my home page?
What opt-in should I offer on my website?
Did you know that all of these questions
stem from a lack of CLARITY?
Most people are not REALLY sure what their brand is all about. They're not sure who they serve or where to find them. They also don't know how to market to these people and sometimes, they don't even know what to sell to them.
And that's not all. A lot of the times, they also don't know what their message is/should be and so they don't know what content to create for their audience, what opt-ins to build or what to put on their home page.
It isn't until we dive deeper that we figure out a lot of the things that help us to establish a good foundation on which to build our business.
Introducing
The Brand Clarity Course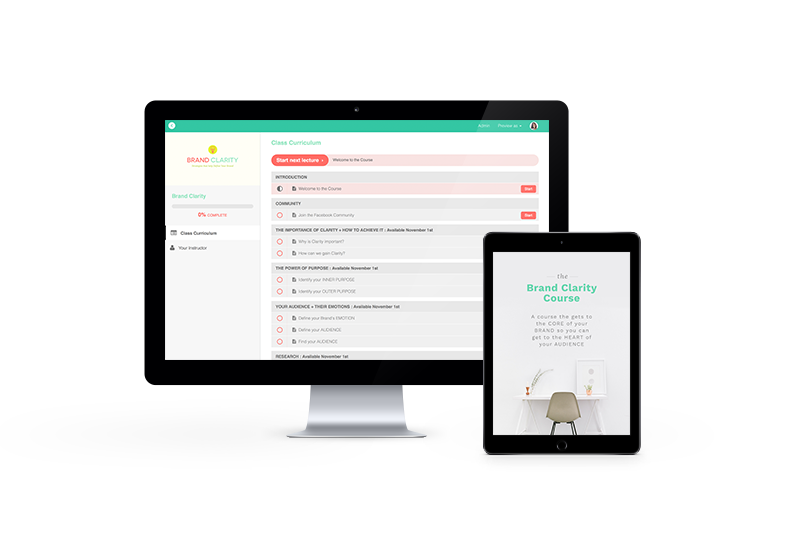 Brand Clarity is a course that is geared toward getting to the core of your business so you can get clear on your message and your brand and touch the hearts of those you're aiming to serve.
It deals with the work that come way before you even start working on any of your branding, so that when you do, you have a clear direction of where your business should go!
In this course, you're going to:
Learn strategies to define your brand
Explore emotion + how to use it for branding
Learn strategies to define your audience
Learn practical ways to start applying what you've learned to your website, social media, etc.
Who is this course for?
Anyone that is thinking about or in the process of starting a business. There's no better time to get clear about your business than right at the beginning!
People who have been in business for some time now. It is NEVER too late to gain clarity in your business. Clarity will make your business stronger.
Anyone who is struggling with their business. If you're struggling with things like content creation, your messaging or keeping your brand consistent, you will benefit from getting clear on what your brand stands for.
Anyone who wants to feel more connected to their audience. When you get absolutely clear about what you do, you're able to create better content and connect in a more meaningful way with your audience.
Course Curriculum
MODULE 1: The Importance of Clarity
In this module, we'll discuss the importance of Clarity and how we can gain Clarity in our business.
MODULE 2: The Power of Purpose
In this module, we'll discuss the big role that Purpose plays in our business. We'll uncover our own purpose and how we can use this newfound information to start creating a foundation for our business.
MODULE 3: Your audience + their EMOTIONs
This module explores your audience and how important it is to create emotional branding so that your audience has a relationship with you and your brand!
MODULE 4: Defining your Target Market
In module 4, we'll discuss how important it is to define your target market and how developing a relationship with them will benefit our business.
MODULE 5: Research
You can't get away from research in anything you do and it's no different when it comes to our competitors. This module will show you how to research your competitors and use that information to figure out how you want to stand out in the online marketplace.
MODULE 6: Practical Use of Clarity
Finally, this module will dive into practical applications of everything we just learned. We'll discuss finding your brand voice, extending your brand throughout social media and how to layout your home page.
Bonus Materials
Brand Clarity Course Book
3 Easy Steps to get Clear on your Brand Workbook
Who is your Audience? Workbook
Moodboard Templates
Brand Questionnaire
Brandable Emotions Cheat Sheet
Limited Time Bonus: Available when you PRE-ORDER
If you sign up now, you'll also get a 1 hour Brand Clarity call with me!
In this call we'll discuss your business and where you're getting stuck. We can do things like:
Brainstorm a business name
Map out your customer journey so you can design your website
Plan out a content creation plan
Define your Unique Selling Proposition so you know your unique value
Come up with ways for you to "stay on brand" throughout the different platforms you're on
These are just a few ideas. Your business is unique to you and once we get started, we'll work on the things that you're struggling with the most.
So what's it like to work with me?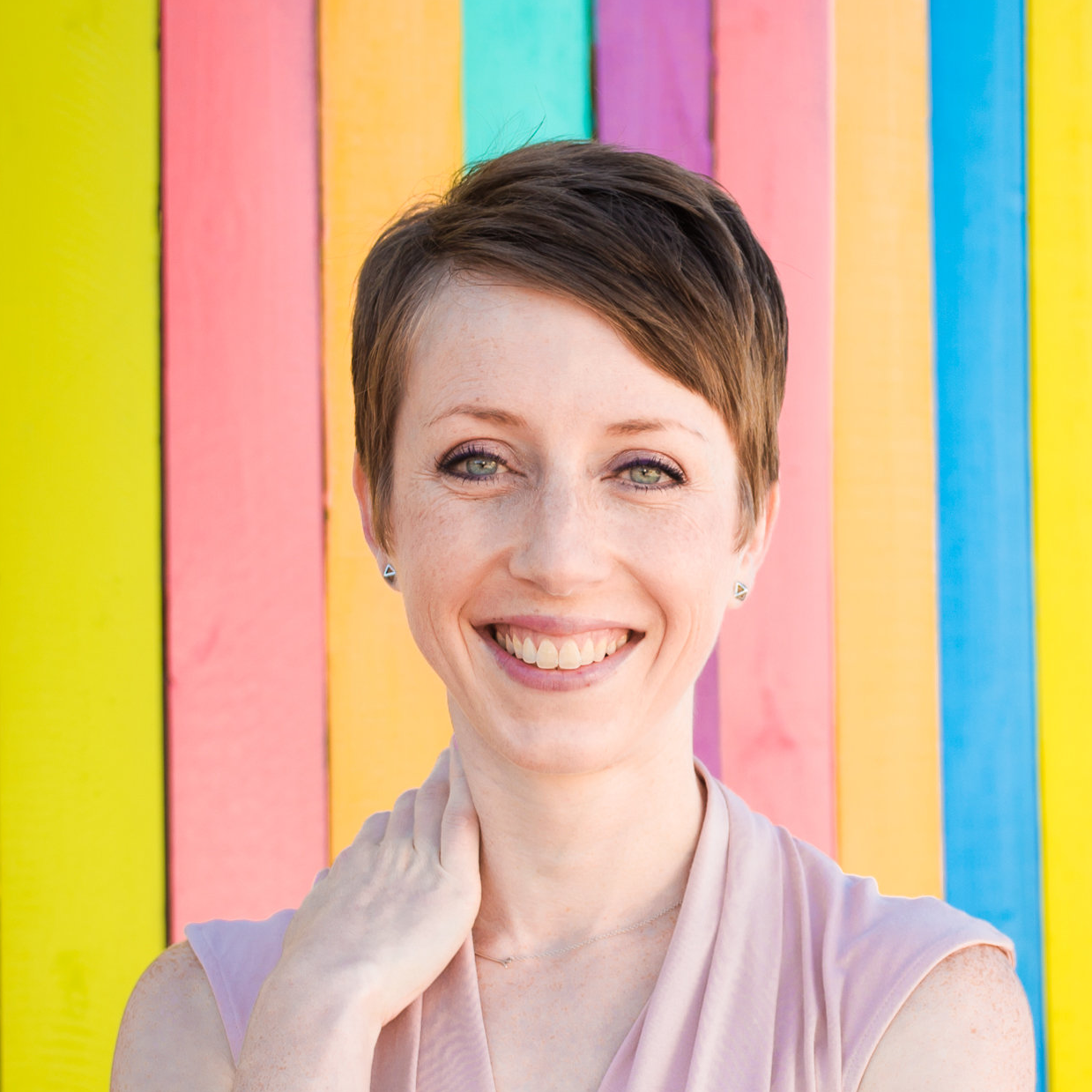 "Kimberly designed some workbooks for a passive course that I created. The workbooks are beautiful, simple, and really easy to use, plus the colors and font combinations are certainly something I would never have thought of on my own!
I was so impressed by Kimberly's work that I asked her to come on-board for a group coaching program that I'm running for my clients. She will be designing my clients' opt-ins as a part of the program and I couldn't be more excited to continue working with her. Not only has she elevated my brand, I know she will elevate the brands of my clients too!"
- Allison Hardy, Business Strategist for Mompreneurs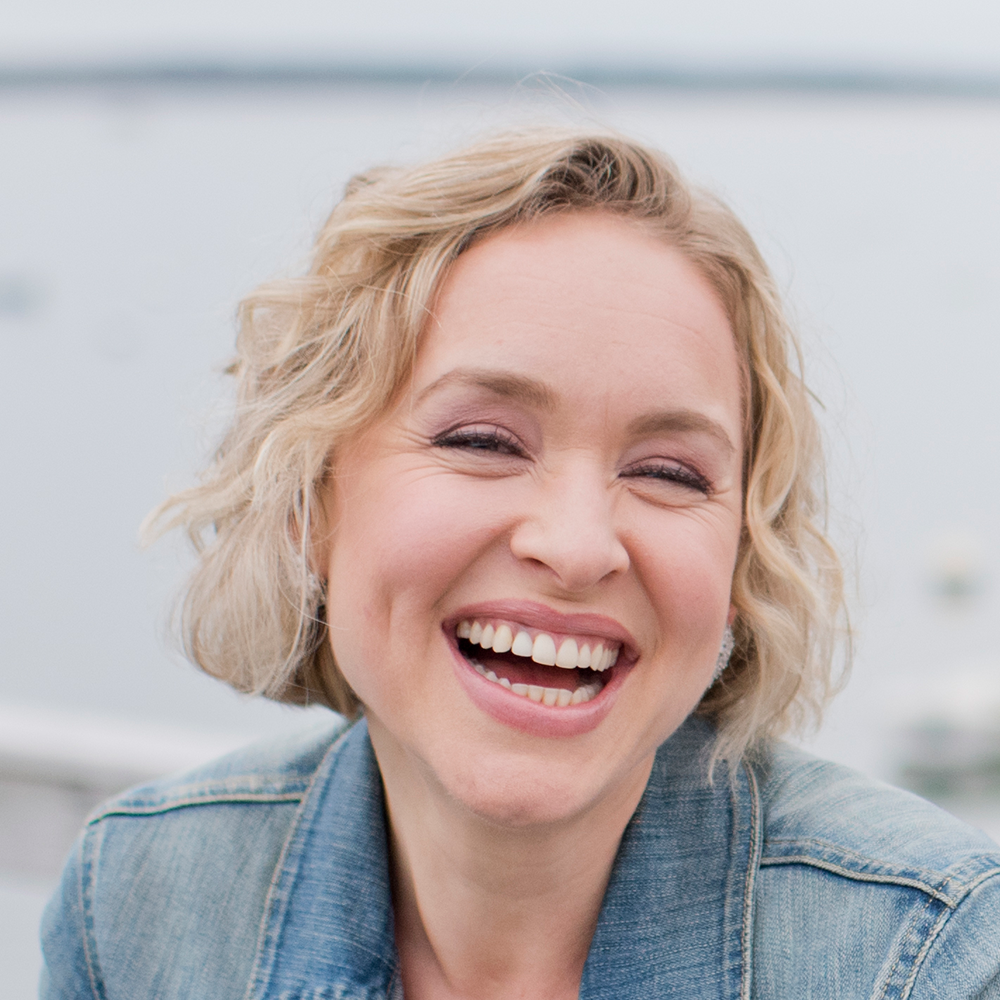 "Kimberly's work was really beautiful and her turnaround time was super quick. We really enjoyed working with her and her work helped our brand communicate clearly and effectively!"
- Kate Northrup, KateNorthrup.com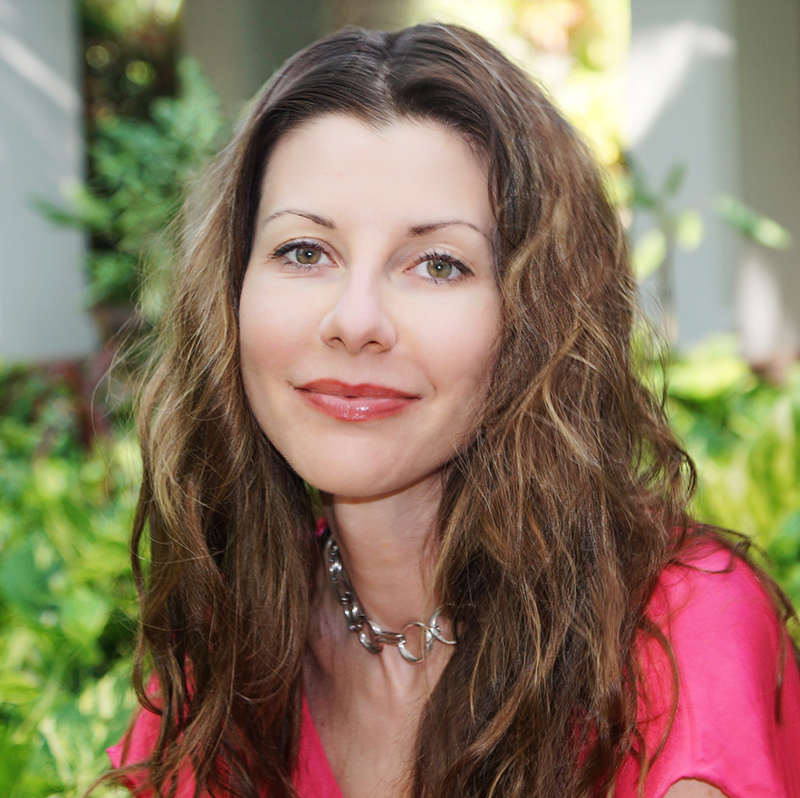 "Very happy I accidentally discovered Kimberly when I was looking for a branding expert. I love her creative style - she effortlessly managed to translate the ideas in my head into a beautiful brand design, including adding her unique artistic flair in the form of a handwritten script.
The finished branding truly captures the essence of my brand and the modern woman I serve - bold and stylish, with a powerful voice, yet understatedly elegant. The impact of telling a brand's story through powerful design cannot be underestimated. It goes way beyond the creation of pretty graphics. It brings the brand to live, literally. And this is exactly what Kimberly has done for me. Thank you!"
- Villy Tsvetkova, Heelsmatter.com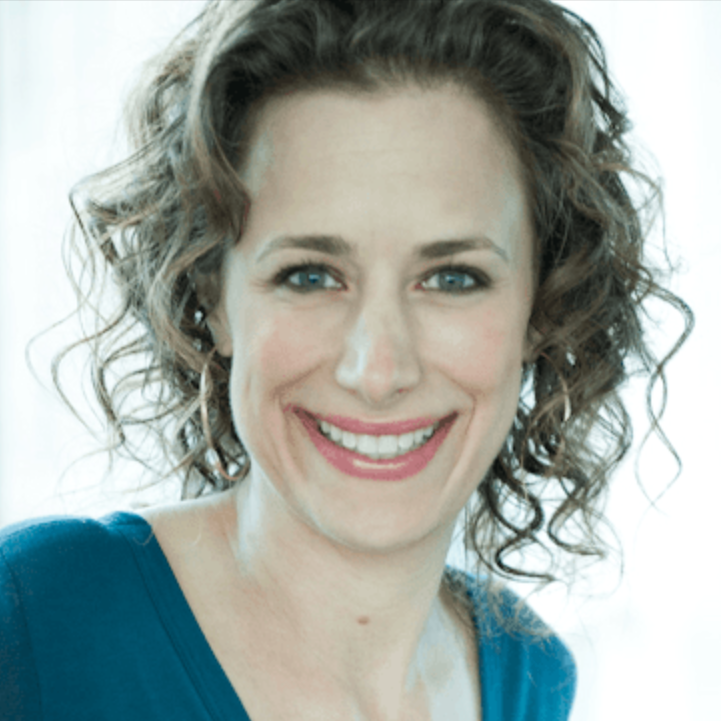 "Kim Costa designed my website and I can't say enough about her artistic talent, strategic prowess, hard work and huge heart. Kim understood my vision and took it to the next level. I'm excited to work with her for a long time.
I take recommendations very seriously and I give Kim my highest recommendation."
- Rachel Hanfling, Emmy-nominated producer for Oprah & Anderson Cooper
Your Instructor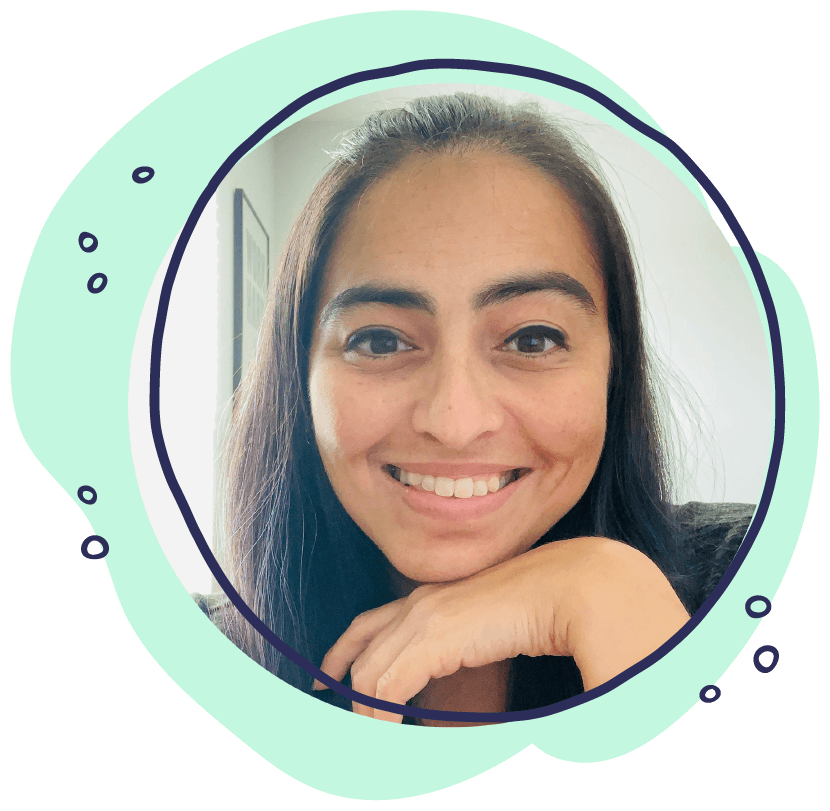 Hi there, I'm Kimberly Costa!
After an unusual beginning in the world of animation working with networks such as PBS Kids, Nickelodeon, and Cartoon Network, I decided to go out on my own and use my illustration and graphic design mastery to help entrepreneurs tell their Brand Story and make a bigger impact with their business.
I now works with established entrepreneurs who are ready to graduate from templates and get more direction and control over the design of their one-of-a-kind brand and I'm now delighted to offer my knowledge in courses & kits designed to build a strong brand.
When I'm not spending time with my husband and two young boys, you'll find me sneakily eating ice cream while listening to a Harry Potter audio book!
Frequently Asked Questions
When does the course start and finish?
The course starts now and never ends! It is a completely self-paced online course - you decide when you start and when you finish.
How long do I have access to the course?
How does lifetime access sound? After enrolling, you have unlimited access to this course for as long as you like - across any and all devices you own.
What if I am unhappy with the course?
We would never want you to be unhappy! If you are unsatisfied with your purchase, contact us in the first 30 days and we will give you a full refund.