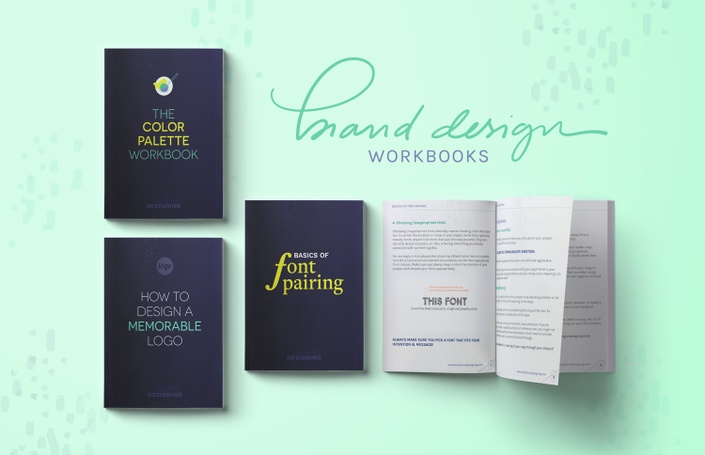 The Brand Design Workbooks
Brand your business in a weekend
You did the hard part

You've started the branding process!
You know it's the key to making your brand look professional and finally finishing up that site you've been working on for so long!
But you haven't really gotten that far... YET!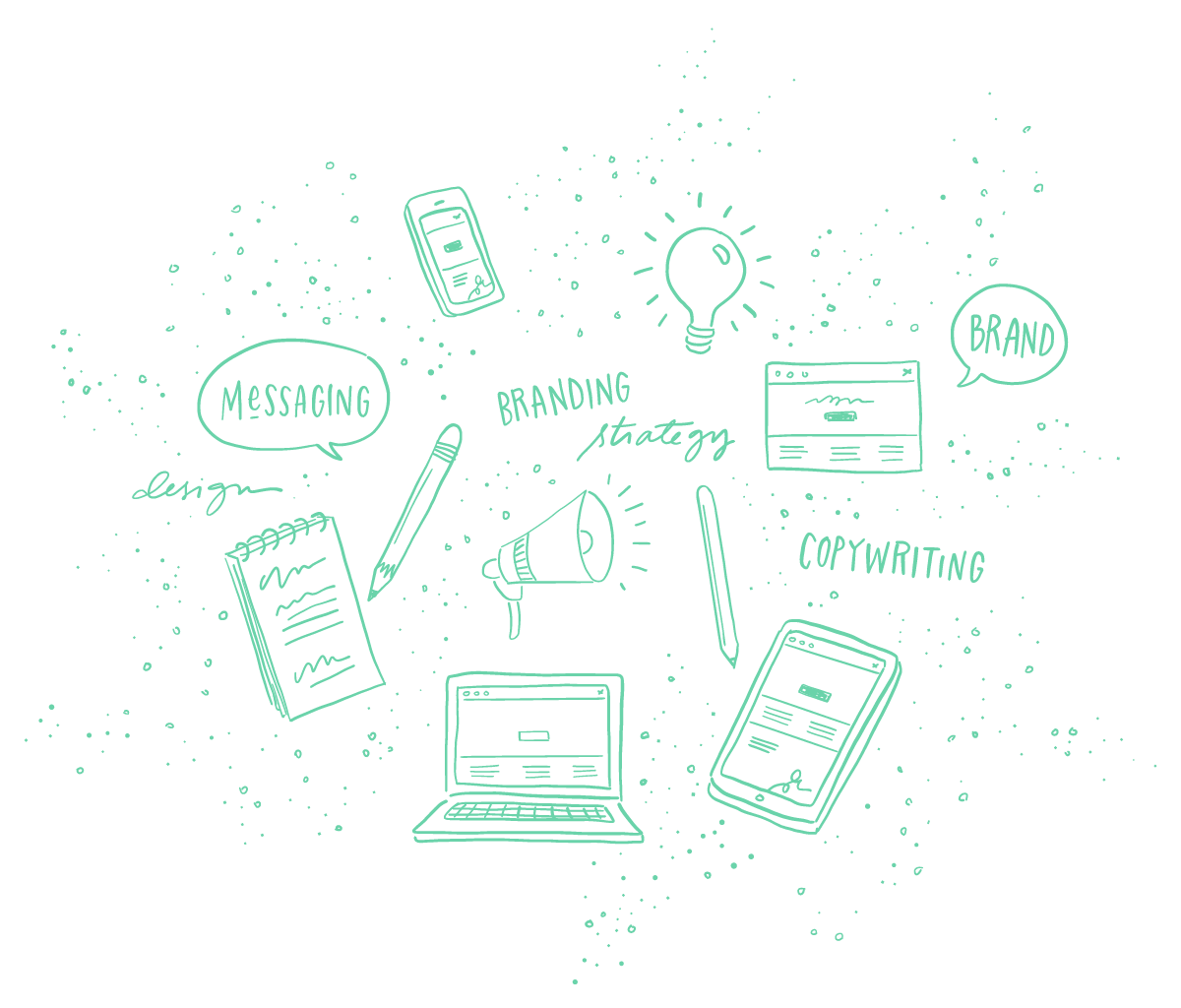 It's not that you're not itching to get your site up and running or that you don't know how valuable having cohesive branding is - it's just that, you're not sure if you're doing it right.
Is your color palette right?
Do your font choices work well together?
And oh my gosh - did you create a customer journey on your home page?
These are totally normal fears. If you're not a designer you'll encounter all of this and even if you are a designer, you'll go through all of this too.
It's because our brand is our baby!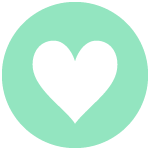 "Ahhh... this is exactly what I need right now!!"
- Joy Lizotte
Now, I've laid out all the steps you should take to brand your business successfully BUT you might still not know how to get all of these things done. Don't worry, I've gotcha covered!
Each step of my map comes with a workbook to help you along the way.
The first 3 steps are free downloads that will help get you started in getting clear about your brand, deciding who your audience is and finally a template to help you build a style guide for your brand.
These are crucial steps to branding your business successfully and it's important you get them right!
So download them, stat!
The next 3 steps are where the BRAND CORE WORKBOOK SET come in.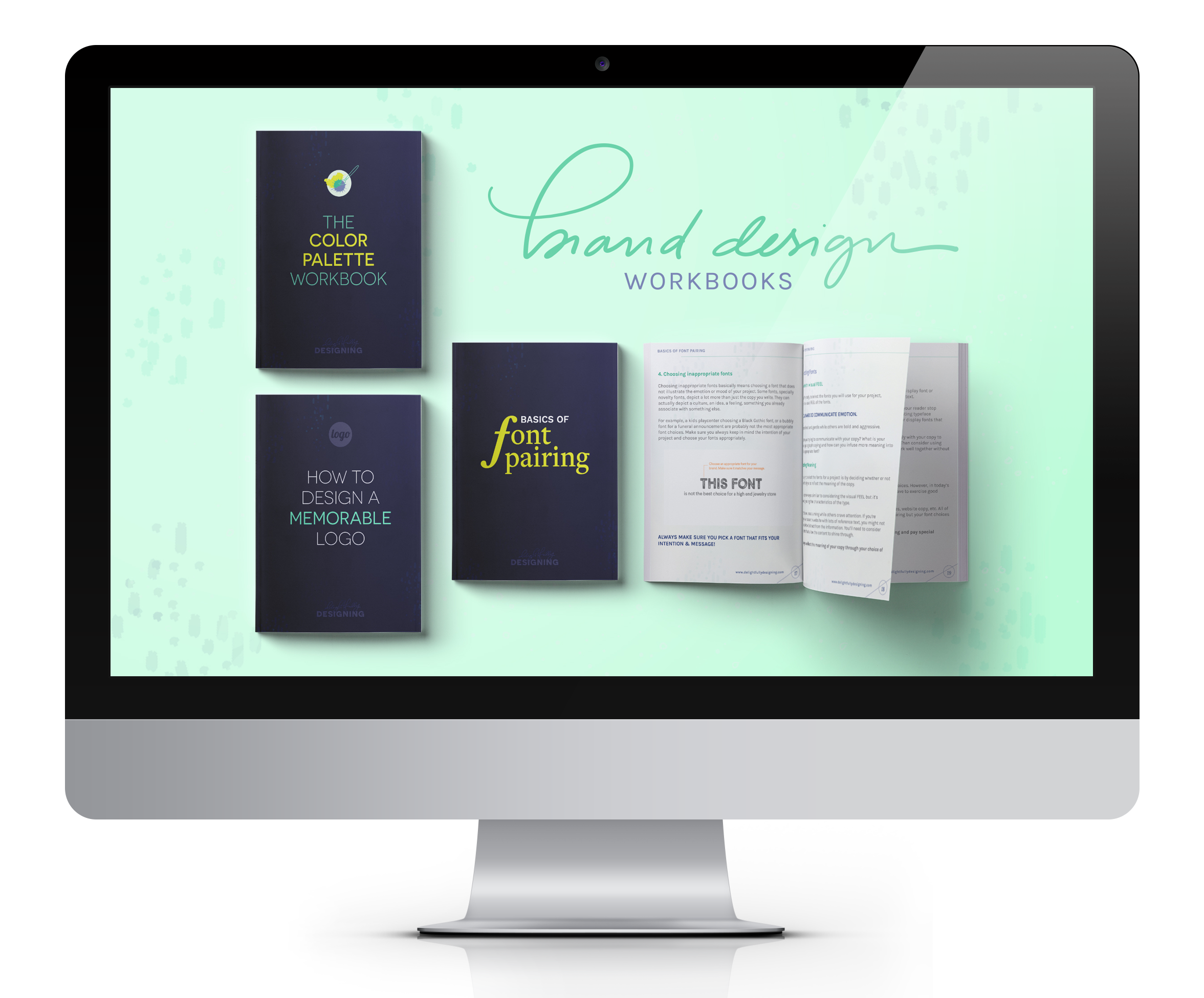 These three workbooks make up the core of The Branding Roadmap.
Once you have downloaded the free workbooks in the Branding Roadmap + gotten clear on your brand and who you serve, use these 3 companion workbooks to finish up your brand journey. You will start by building a logo for your brand + distilling it into its essence. Then make decisions on your color palette + font choices to populate your style guide.
These 3 workbooks will guide you along these processes so you can work out all the kinks and come out with a solid style guide that you can refer back to time and again to keep your business on brand easily.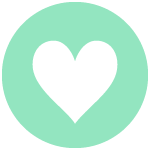 "Your content is excellent, helpful, and practical.
Keep up the wonderful work."
- Merri Dennis
Designing will always be a part of your business.
So make it a part you can work through with CONFIDENCE.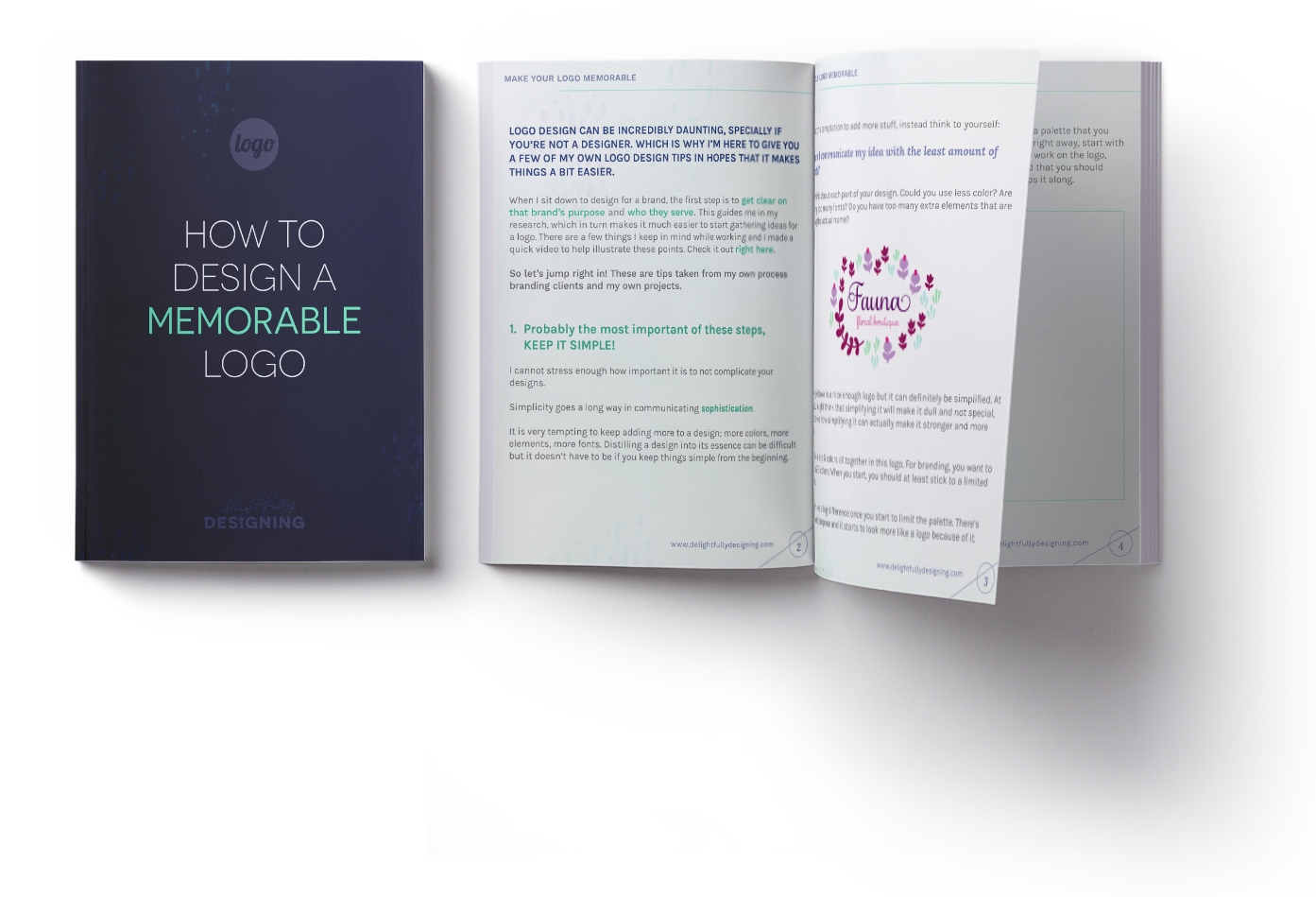 Make Your Logo Memorable:
Logo design can be incredibly daunting, specially if you're not a designer. Which is why I'm here to give you a few of my own logo design tips in hopes that it makes things a bit easier.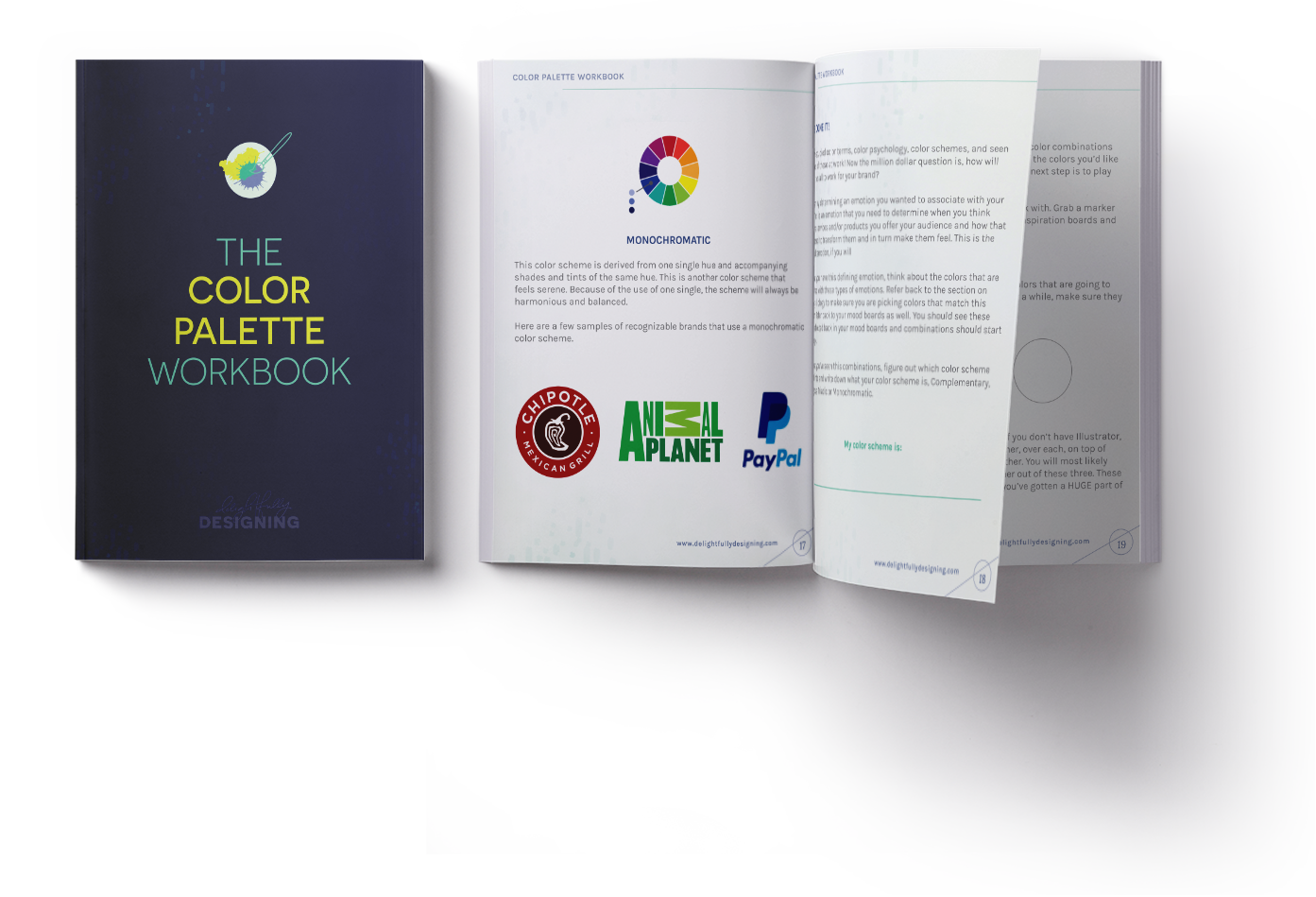 Color Palette Workbook:

In this workbook, we'll break down a few simple steps you can take to come up with your own palette. This palette should represent your brand well and serve to make you recognizable across different platforms.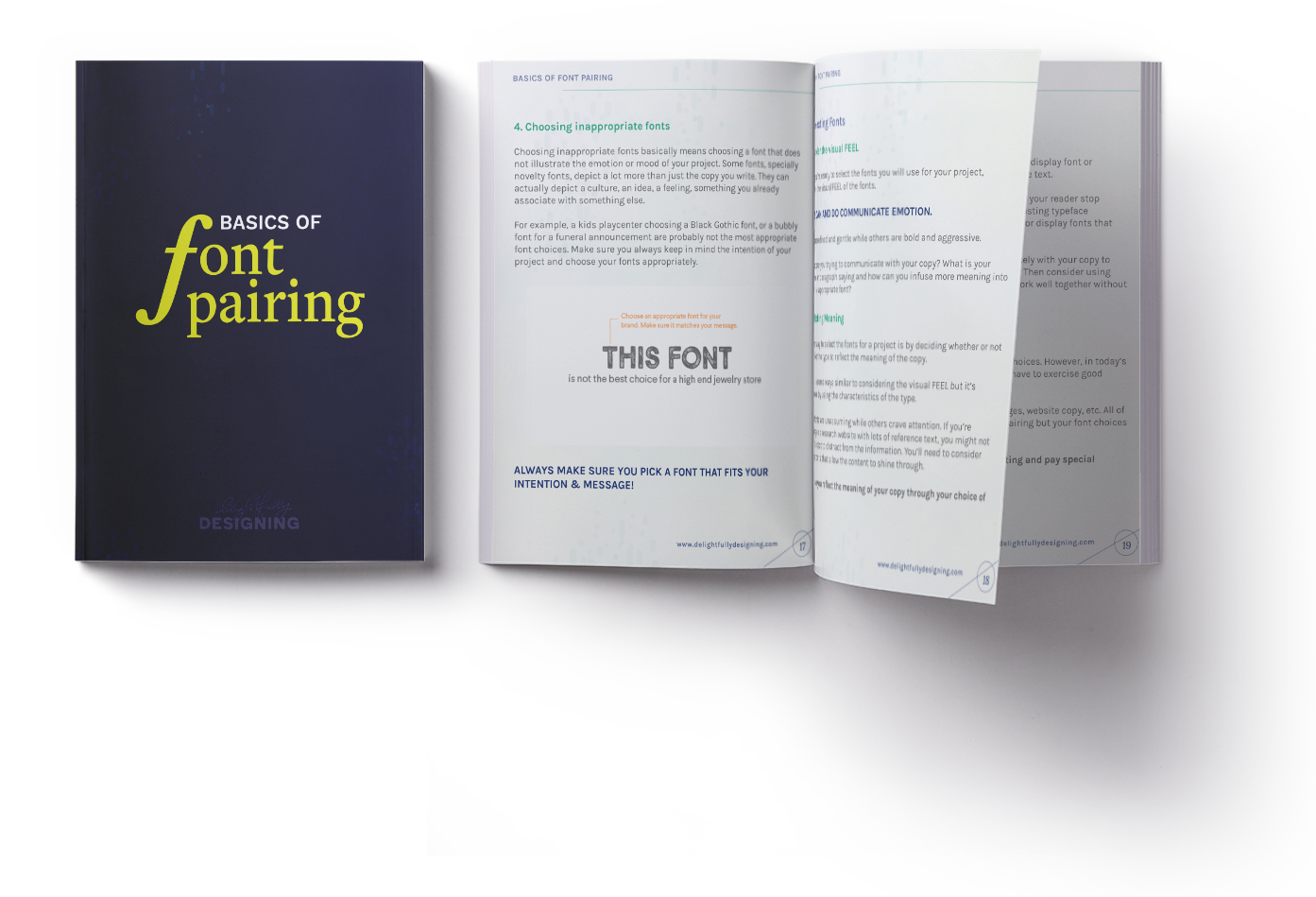 Basics of Font Pairing:
When branding your business, one of the most exciting and possibly confusing tasks is font pairing. If not done well, it can be disastrous. In this guide, we'll cover the most popular font types and samples of pairings that work well together to get you started as well as a few tips to keep in mind when selecting fonts for a project.
When you've finished these 3 books you will have a solid understanding of the direction you need to take your branding + tips on how to do it.
BONUS: You will also receive this beautiful YOU'VE GOT THIS print to keep you motivated throughout it all
Your Instructor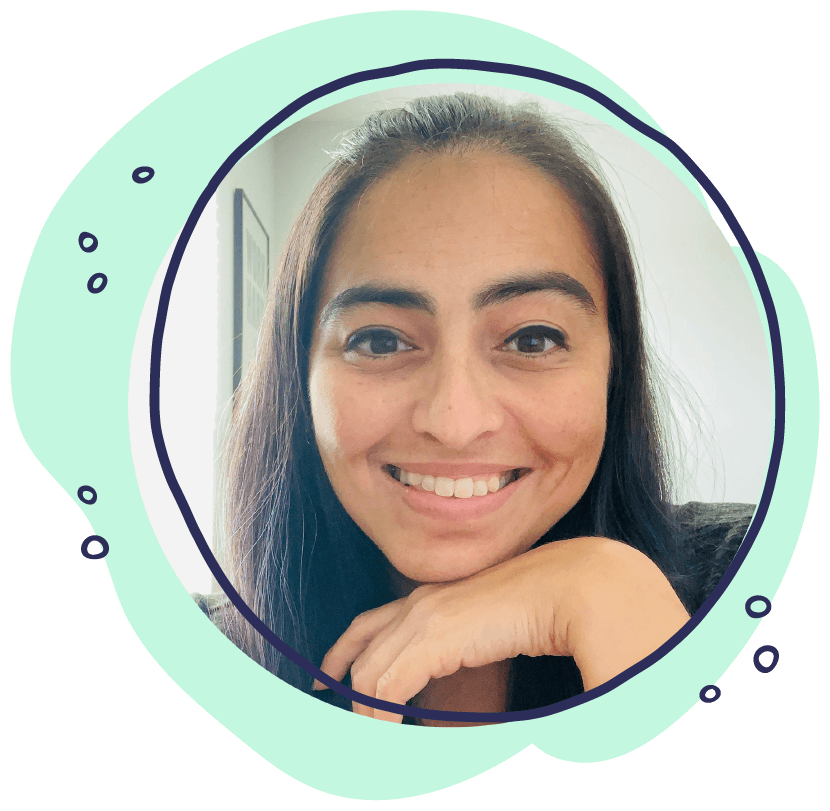 Hi there, I'm Kimberly Costa!
After an unusual beginning in the world of animation working with networks such as PBS Kids, Nickelodeon, and Cartoon Network, I decided to go out on my own and use my illustration and graphic design mastery to help entrepreneurs tell their Brand Story and make a bigger impact with their business.
I now works with established entrepreneurs who are ready to graduate from templates and get more direction and control over the design of their one-of-a-kind brand and I'm now delighted to offer my knowledge in courses & kits designed to build a strong brand.
When I'm not spending time with my husband and two young boys, you'll find me sneakily eating ice cream while listening to a Harry Potter audio book!
Course Curriculum
The Brand Core Workbook Set
Available in days
days after you enroll
BONUSES
Available in days
days after you enroll